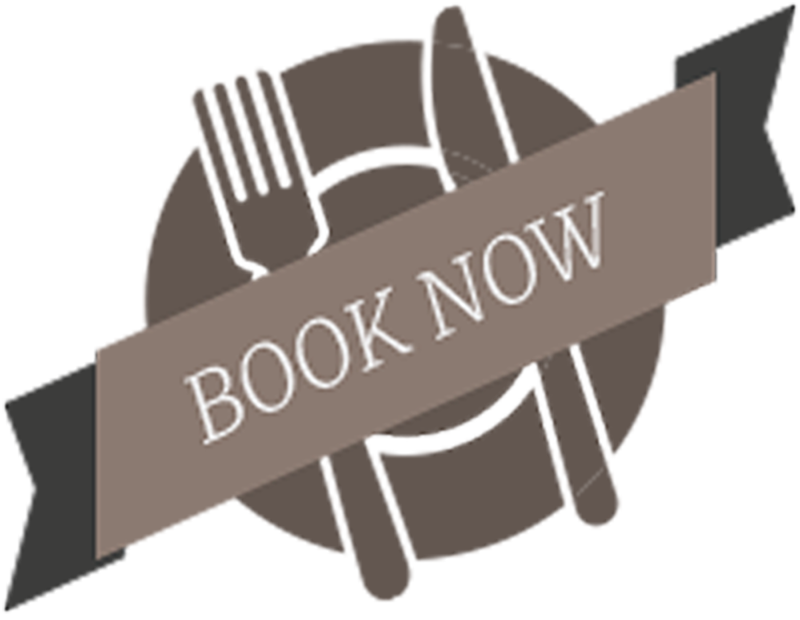 Starters
Cream of Parsnip Soup

served with freshly baked bread

5.50
Salmon & Dill Fishcake

sweet chilli sauce

7.50
Prawn & Crayfish Cocktail

baby gem lettuce, lime, chilli & coriander mayonnaise. Served with malted bloomer

8
Breaded Brie Wedges

Cranberry sauce

6
To Share: CRISPY CHICKEN DIPPERS

BBQ, Sweet Chilli, Garlic Mayo 6 Pieces: £5 12 Pieces:£10 18 Pieces: £14
To Share: Salt & Pepper Squid

Sweet Chilli & Garlic Mayo

7
To Share: Homemade Skewers

Choose from one of the following: King Prawn & Chorizo Chicken Tikka

8
Halloumi Fries

served with BBQ, garlic mayo, sweet chilli

7.50
To Share: Loaded Fries

skinny fries, melted cheese, chilli con carne, jalapeños

7
Glazed Goats Cheese

Balsamic roasted mediterranean vegetables

8
To Share: TANDOORI CHICKEN WINGS

Sour cream & chive dip 6 Wings: £4.50 12 wings: £9 18 wings: £14
Creamy Garlic Mushroom & Emmental Cheese Tartlet

served on a wild rocket salad

8
To Share: Nachos

melted cheese, salsa, guacamole, jalapeños, sour cream Add chilli con carne for £2.50

9.50
Mains
Braised Brisket of Beef

Horseradish mash, caramelised onions, red wine gravy, herb roasted swede, carrots and parsnips

16.5
12oz Gammon Steak

Chunky chips, garden peas, fried egg or pineapple (add an extra fried egg or pineapple for £1.25)

15
Beer Battered Fish Burger

Homemade tartare sauce, gem lettuce, beef tomato served with fries, slaw & onion rings

14
Gnocchi

served in a spicy tomato sauce. Garnished with parmesan Choose from: Chicken & Chorizo £16 Sweet Potato, Spinach & Toasted Walnuts £15
Breast of Pheasant wrapped in Parma Ham

Bubble & squeak, seasonal vegetables, peppercorn sauce

16
FLATBREAD KEBABS: Chicken Tikka

fried vegetable, chilli, mint yoghurt Served with fries & slaw

16
FLATBREAD KEBABS: Steak & Chicken

fried vegetable, spiced tomato sauce, coriander Served with fries & slaw

17
FLATBREAD KEBABS: Crispy Halloumi

fried vegetables, goats cheese, chilli, spiced tomato sauce Served with fries & slaw

15
FLATBREAD KEBABS: Moroccon Spiced Cauliflower

fried vegetables, chilli, blue cheese dressing

15
Breaded Whitby Scampi

chunky chips, garden peas & tartare sauce

13.50
Baked Fillet of Haddock

Sautéed potatoes, plum tomato and basil compote, asparagus tips

16.50
Fish & Chips

mushy peas, tartare sauce, chunky chips Large/Small Portion available

14.50/9.50
Mushroom & Spinach Alfredo

Add chicken for £2.50

14
1/2 Butter Roasted Chicken

skinny fries, house salad

15
10oz Rump Steak

baked flat mushroom, grilled tomato, homemade chunky chips, salad garnish Add a sauce. Choose from Pepper, Stilton or Diane £2.50

21
Sue's Homemade Pies

served with chunky chips or mash and peas, gravy Chicken & leek. Steak & ale. Leek & potatoe

from £12.50
The Lodge Indian Sizzler

Includes: Tandoori Lamb Chop, Chicken Tikka, Lamb Sheekh, Chicken Sheekh, Tandoori Chicken Wings

Small £13.50 Large £23.50
Beef Burger

100% pure beef, melted cheese, crispy bacon, gem lettuce, onion rings, tomato, gherkins Served with fries and slaw

14
Spicy Bean & Halloumi Burger

baby gem lettuce, beef tomato served with fries and slaw

14
Piri Piri Chicken Burger

chicken breast, melted cheese, crispy bacon, BBQ sauce, gem lettuce, beef tomato served with fries, slaw & onion rings

14
Sandwiches
Lunchtime Menu

For our sandwiches, please take a look at our lunchtime menu
Sides
Garlic Ciabatta & Mozarella

4.00
Beer Battered Onion Rings

4.00
Classic Pizzas
Margarita

Tomato Sauce, Mozarella

9
Classic Garlic Pizza Bread

Add cheese £1

4.50
Regina

Tomato sauce, cheese, ham & mushrooms

11
Pepperoni

Tomato sauce, cheese & pepperoni

11
Hawaiian

Tomato sauce, cheese, ham & pineapple

11
Vegetarian (v)

Tomato sauce, mozzarella, courgettes, red onions, mix peppers, mushrooms, sweetcorn and parsley (add chilli to spice it up)

10
Hunters

Tomato Pizza Sauce, Mozzarella, Bacon, Chicken, Red Onion, BBQ Sauce Drizzle

11.50
Specials
Bonfire

Tomato sauce, mozzarella, chorizo, pepperoni, fresh chilli, onion, sun- dried tomato & chilli oil

12.50
The Volcano

Tomato sauce, mozzarella, spicy beef, chicken tikka, jalapenos

12.50
The Lodge Mighty Meat

Tomato Pizza Sauce, Mozzarella, Spicy Beef, Pepperoni, Chicken, Red Onion, Chorizo, Sun-dried Tomato, Parmesan & Rocket

13
Serannio

Tomato Pizza Sauce, Mozzarella, Parma Ham, Rocket, Parmasan, Ground Black Pepper

12.50
Chicken Tikka

Tomato sauce, mozzarella, chicken tikka, sun-dried tomato, red onion & mint yoghurt sauce

12.50
The Lodge Bar & Dining at Littleover Lodge has something for everyone, from its tasteful contemporary decor to its good selection of beers, wines and spirits.
Not forgetting a freshly produced Gastro menu, well established reputable home cooked Carvery and a 50inch screen showing Sky Sports for those sports fans among us, there is something for everyone to enjoy and relax to.
Open until 11.00pm every night and until 12.00pm on Saturdays, come and unwind for a drink or two and satisfy your taste buds with one of our freshly prepared dishes served until 9.00pm.
KEY: 
V – Vegetarian
GF – Gluten Free
Pizzeria Serving Times
Please ask our team
Unfortunately we cannot guarantee that your pizza will be served at the same time as your kitchen meals. We will endeavour to make this delay as short as possible.
Back to Menu