As one of the leading hotels in Derbyshire with an onsite restaurant, we love experimenting with menus and dishes, taking inspiration from the change in seasons and the world around us. So, with summer just around the corner, the team here at Littleover Lodge has decided to celebrate this fabulous time of year by creating a new summer inspired Gastro menu that the whole family will love!
Whether it's glorious sunshine outside or we experience some typical British summertime showers, you can enjoy a delicious taste of summer in the heart of Derbyshire!
Experience the Best Summer Food, Drinks & Entertainment at Our Hotels in Derbyshire
Set in the tranquil town of Littleover in Derby, Littleover Lodge is the perfect place to be this bank holiday weekend to hang out with friends, relax in our patio area, and to enjoy delicious homemade food that's filled with mouth-watering summer inspired flavours.
What makes are summer Gastro menu so tasty is the refreshing flavours, healthy ingredients, and light bites that are guaranteed to be nutritious whilst also satisfying your taste buds… Our new family friendly menu contains the tastiest ingredients such as fresh smoked salmon, freshly grown tomato, basil, locally sourced chicken and much more – so it really has everything you could imagine for the perfect summer menu!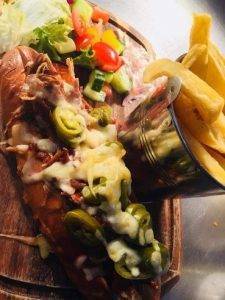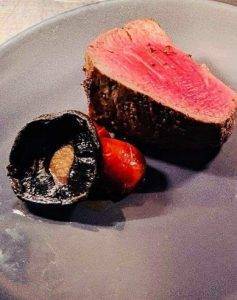 Of course, all this eating may have you feeling a little thirsty during the warmer months so why not accompany your food with a yummy cocktail, soft drink, spirit, or wine and unwind in the sunshine?
To make our services even more impressive at our hotels in Derbyshire, during your visit we may even have fantastic live music on throughout May, June, and July for the ultimate summer vibes!
Book a table at one of the leading hotels in Derbyshire
With our menus catering for all ages and tastes, everyone is welcome at our hotels in Derbyshire! We are just a short distance away from local Derbyshire attractions so come and join us for a unique experience that you'll will never forget – you could even stay over in our luxury accommodation…
If you would like to book a table or want to know more about our other food menus such as our stone baked pizza menu or carvery, please contact us today!