Last week, we explored white wine in all its glory. And this week, red wine is getting the same treatment. If you're looking to explore red wines more, then our handy guide to red wine is here to talk you through the most common varieties, their taste, pairings and more. So, read on to get started. Alternatively, if you favour white wine, and would like to learn more, head over to our beginners guide to white wine to find out everything you need to know.
All about red wine
We're guessing that you already know the most popular red wines in the UK now. These are Cabernet Sauvignon, Merlot, Pinot Noir, Shiraz and Zinfandel. Much like white wine, red varieties can be blended with other grapes or made as a single varietal, which primarily uses one type of grape.
Red wine glossary
Before we get started, check out the glossary of terms below. Wine speak is pretty simple, but if you're not sure what something means you can refer back to this part of the article!
Acidity: Wines are acidic by nature, but there is a spectrum. High acidity wines are tangy and tart.
Anthocyanins: These are the pigments that make red wine…well, red!
Body: Light, medium of full-body describes the weight and feel of the wine in your mouth. Red wines generally err on the side of medium to full.
Tannin: Tannins come from grape skins. When ripe, they make wine feel good in your mouth. When unripe, they can be too drying or hard.
Vintage: The year the grapes to make the wine were harvested
Cabernet Sauvignon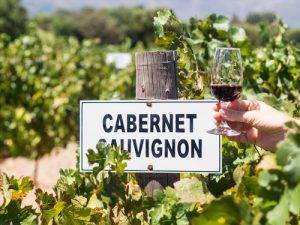 Cabernet Sauvignon is a grape that grows well across the world. For that reason, you will find variations of this type from the US, France, Italy, Australia, South Africa, Chile and Argentina.
In terms of taste, Cabernet Sauvignon is primarily quite fruity with hints of blackcurrant, black cherry and anise. It is full-bodied, meaning that it has quite a heavy mouthfeel, and dry for a rich and flavoursome finish.
Enjoy with: steak, burgers, ribs, lamb, mushrooms, hard cheeses
Merlot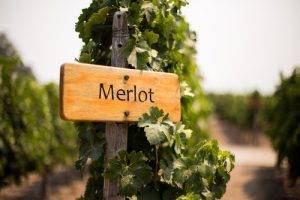 Merlot is a versatile grape variety that can be used in both blends and varietal wines. Today, it is the most widely planted grape in the Bordeaux wine regions and, indeed, across the world.
As a wine, Merlot is dark, high in alcohol and low in tannins (which add bitterness and astringency). Drinkers may detect notes of tea leaves, chocolate, or plums upon tasting, alongside fruits regularly associated with red including black cherries and raspberries.
Enjoy with: chicken, roast beef, blue cheese, tomato sauces, veal, pasta
Pinot Noir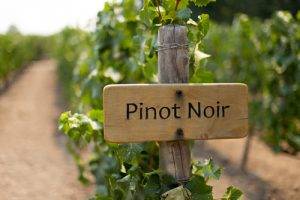 With varieties emerging from New Zealand, Chile and Australia, as well as France's Burgundy region, Pinot Noir wine has become more accessible in recent times. This is fantastic because it pairs excellently with a wide variety of foods.
A dry red, it is typically light to medium-bodied and fruity while not being over-sweet. A taste brings forward notes of strawberry, cherry, raspberry and blackberry primarily, although you may also put your finger on more earth-driven tones too, such as mushroom, cinnamon, clove and, sometimes, tobacco.
Enjoy with: pork, chicken, beef, bacon, chocolate, fish, mushrooms, fresh herbs
Shiraz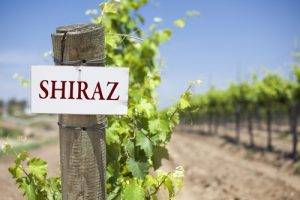 Available from Australia, California, Italy and Spain, Shiraz is derived from the Syrah grape, which originated in the northern part of France's Rhone Valley.
Shiraz wines are, typically, bold and packed with flavour. A sip will bring forth a mixture of blueberry and blackberry tones, alongside ripe tannins. You may even detect hints of beef or bacon with black pepper in this variety of red.
Enjoy with: barbeque meat, hard cheese, hamburgers, tuna, sausages, venison
Zinfandel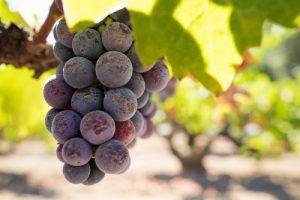 One of the oldest grapes of California, Zinfandel actually originated in Croatia. This grape lends itself to rich, dark wines that are high in tannins.
Often, the flavours that make themselves in Zinfandel wine are blackberry and raspberry, sometimes jam-like in quality. Zinfandel can fall anywhere on the spectrum between light-bodied and full-bodied, depending on how and where its made. Generally, though, these varieties are fruity and complex, with hints of spice and earth.
Enjoy with: beef, hamburgers, pork ribs, rack of lamb, grilled chicken, feta, stilton
Explore red wine at Littleover Lodge
At Littleover Lodge, we have a wide range of wines on offer for guests and visitors to The Lodge bar and restaurant. All of these varieties can be effortlessly paired with our gastro menu and freshly baked pizzas to stunning effect. If wine isn't quite your thing, or you're on the hunt for an aperitif to wet your whistle before dinner, we also have a fantastic cocktail menu. In fact, we're one of the leading cocktail bars in Derby, and our friendly staff would be happy to whip up a bit of whatever your craving.
Whether you're looking for a place to celebrate your next special occasion or fancy a midweek pickup, we've got a whole range of crowd-pleasers here at Littleover Lodge. So why not head on over to the Food page to check out our menus, or contact us today to book a table.